Hey Gang…
I don't know what's happening in your corner of the world right now… but in mine… it's all snow.  The East Coast is still digging out from 2 feet of white stuff from this weekend's blizzard.  The kids are home and we are having another mini winter break.  I'm sure the teens can use a break.  I certainly have enjoyed being warm and toasty.  No one expects me to be anywhere so I have been playing in the studio with some new designs.  Clearly the snow was thick for about 2 days.
2016 is gearing up to be a busy year.  We will be vending at 3 retails shows this year.  The Lancaster Quilt Show (Mar 15-19) in Lancaster, PA and the Quilters Unlimited Quilt Show (June 3-5) in Dulles, VA and Birds of a Feather (Feb 11-14) in Newport News, VA.  I'm very excited about these shows.  This year our booth with have all of our new products as well as some new products from our exciting new partners in design: SusieQCreations, The Fat Quarter Gypsy, Terial Magic and Camelot Fabrics.  I'm so excited to show everyone our new designs.
I am also pleased to announce that CWQ will be partnering up TerialArts this year at the Spring Quilt Market in Salt Lake City, UT.  I have been working with Terial Magic for a little over a year now and love the product so much.  I will be in the Terial Arts booth at Spring Market this year helping to showcase how I use Terial Magic in my designs, classes, workshops and in The Quilting Cottage with t-shirt quilt designs.  If you haven't had a chance to try the product come and visit with me and I will show you the many uses.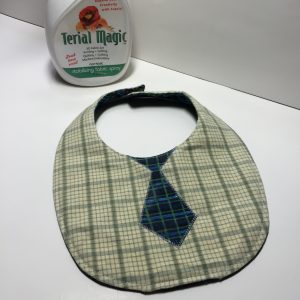 Watch the blog for activity coming up in the month of February.  February 8th – 19th join me and a great gang of designers as we play with PopUps by The Fat Quarter Gypsy.  If you haven't had a chance to play with PopUps yet… you need to DO IT!  They are the hot new product flying off the shelves.  The Fat Quarter Gypsy and her band of PopUp Partners will take you on a design journey Blog Hop.  Each designer will post one day during the HOP about the fun we are having.  There will be giveaways and lots of great information so be sure to check back every day during the HOP.  Our Blog Day is February 15th.  Big post on that day.
You may have noticed lots of Instagram activity lately concerning The CWQ Quilting Cottage.  For anyone that doesn't know, we have opened our Quilting Cottage here at the Cabin, a stand-alone longarm rental facility and personal classroom.  We have recently added new pages to the website where you can find all the information about our longarm machine quilting service, rental/guide classes and personal quilting classes.  I'm so excited that so many of you want to learn the machine and quilt your own quilt, whether free-motion quilting or automated pantograph design.  I like that we can all share the cottage.  I'm so excited to announce that I have also joined the sales staff for Innova Longarm machines with The VA Longarm Network.  I will be attending Birds of a Feather this year as both a vendor and part of the VA sales staff… so if you are looking to purchase a machine and would like to come and test out what the Innova has to offer come and visit me in Fredericksburg.  You can also drop off a quilt like this one for me to finish for you.
Keep your eye out for more posts in February with the blog hop and new quilts and product announcements from CWQ and all the news from the upcoming shows and events.  For all the Events News… check out our Events page.
~Happy Quilting