ABOUT CABIN IN THE WOODS
My name is Penni Domikis and I am the owner and chief designer of Cabin in the Woods Quilters. CabinQuilters is a quilt pattern design company established in 2003 and located in Fredericksburg, Virginia.
I was introduced to quilting by a family friend and combined my love for this hobby as well as photography and graphic design into a thriving pattern design business. I am an award-winning quilter and have developed a reputation for breaking down quilting designs into manageable pieces for quilters of all skill levels, leading to my company motto, "Make it simple… but make it with style!"
I love the creativity of coming up with new designs and delight in all aspects of the patterning process, from the cutting to the stitching, to the print layout for production. I love meeting quilters from all over the country at classes, workshops and quilt shows and enjoy seeing my designs stitched and recreated by other quilters.
In 2010, in addition to designing traditional pieced patterns, I began designing quilts using all of the scraps from the numerous projects I had made over the years. At the beginning of 2011, I published my first book on the subject, All Scrapped Out!: A guide to making a masterpiece from your unruly collection of scraps (©2011). The book was designed to teach quilters how to sit and sew their scraps with no pre-cutting or pre-pressing of scrap fabrics. It was a complete success and led to the publishing of two more scrap quilting books: Still All Scrapped Out! (©2012) and What A Load of Scraps! (©2014).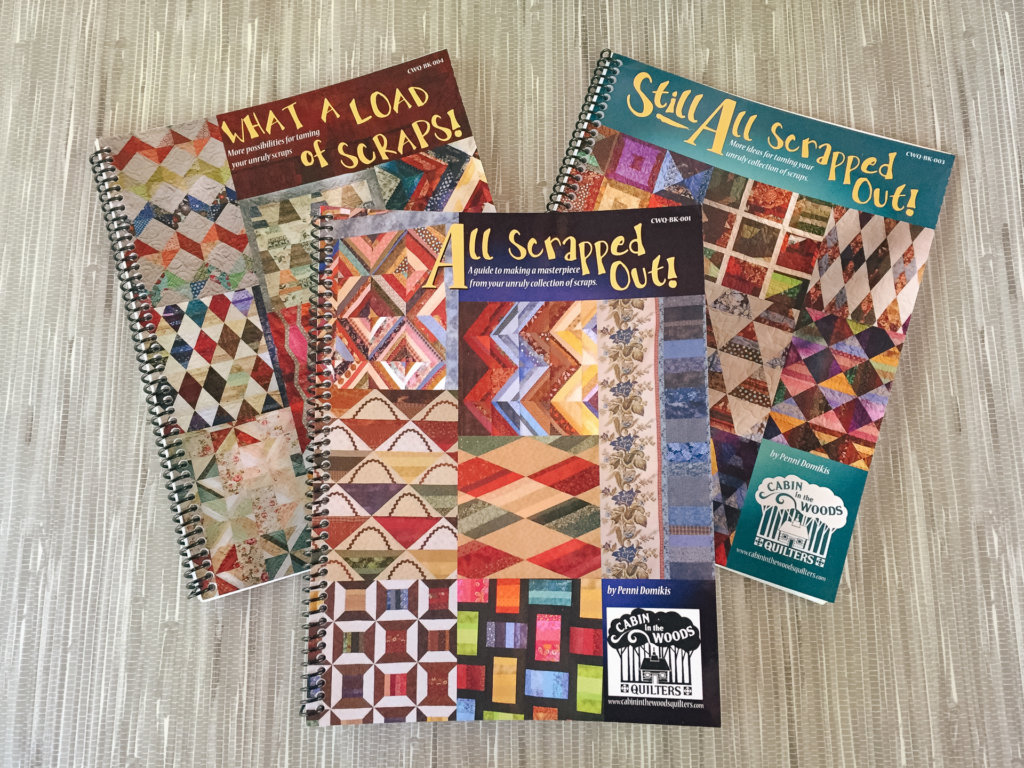 I am a traveling speaker and teacher for guilds and quilt shops and teach about my scrap quilting methods as well as other quilting classes. Each lecture and trunk show has been met with enthusiastic quilters eager to make a masterpiece of their own. I am also a Sales Representative and Regional Sales Manager for Michael Miller Fabrics and enjoying traveling to quilt shops to share my love of Michael Miller Fabrics.