While we were waiting for the new website launch, I had the opportunity to travel to Maine for a Designer's Retreat with a few wonderful ladies in the industry.  I will post more about the retreat later.  Thought you would enjoy seeing a few beautiful photos of the lake region in January as most would not venture to go at this time of year.  Our retreat center is called Sew-Clusion Retreats and the proprietor, Patty, is a wonderful friend and fellow quilting teacher.  If you and your friends are looking for a beautiful place to host a sewing retreat… you have to take a trip to Sew-Clusion.  You won't regret it.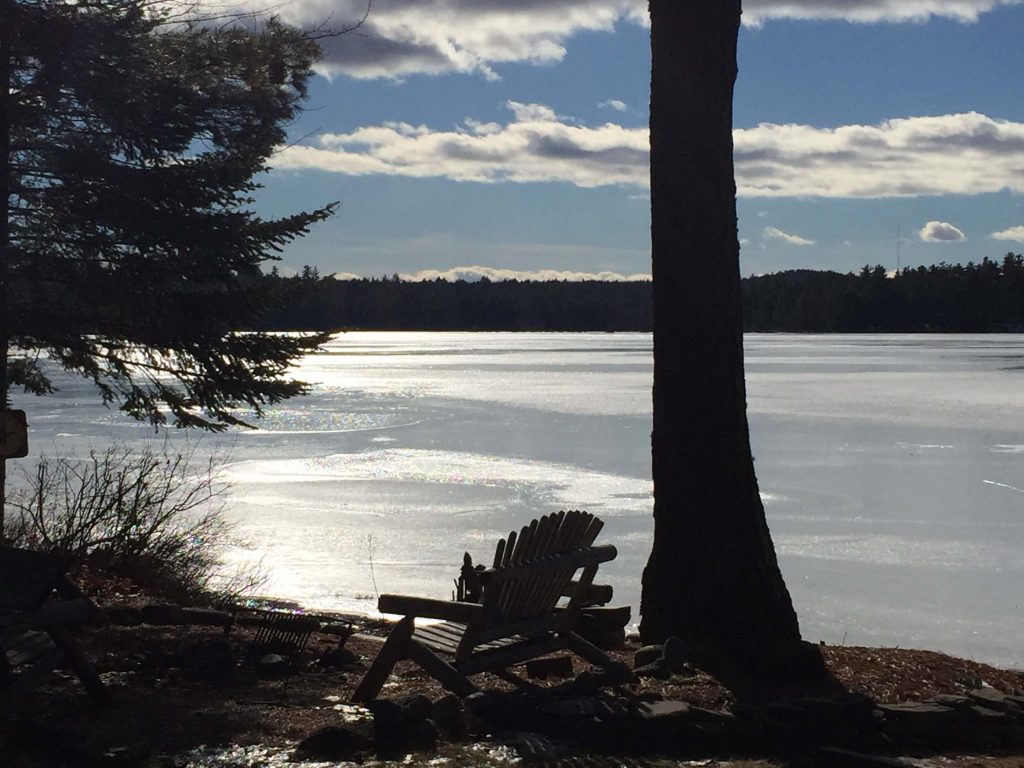 My retreat friends are a great group of quilt professionals and designers: Joanne from The Fat Quarter Gypsy, Susan from Swirly Girls Designs, Kris from Poorhouse Quilt Designs, Terri from Purple Moose Designs and me.  We had a raucous good time laughing and cooking and working on a various projects and plans for the new year.  It is really nice to sit with a group of woman in creative businesses just like yours and chat about the issues that we all face and discuss possible solutions and collaborative business.  I am very lucky to have these gals as my friends and colleagues.
Of course I picked up quite a few little secrets and I am sure that you will be excited to see what all of us have on the horizon in the new year.  I will be sure to share with you as soon as the ladies give me permission and you may see some guest blogs and blog hops popping up this year to celebrate.  Nothing to sneak peek just yet… but keep watching and reading.  I will be posting a few new products in the coming days.
For now… here is a photo of the last sunset before heading home from Maine.  It was definitely worth seeing.
… and a little of what I am doing with myself this month…
… that's right.  New year… new planner.  Making plans for upcoming shows (check for new events on the EVENTS page), plans for Spring Market, more work with fabric lines from Dear Stella and RJR and NEW PATTERNS and TEMPLATES.  We are venturing into more longarm quilting templates and hand piecing templates this year.  Cute new designs for the Nested Petal Templates are coming.  Small projects for you to try.  New classes and lectures available for those interested in booking an event.  We are also excited to be featuring more of our Longarm Quilting Services on our new website.  Stay tuned… it will take us some time to add all the pages.
Thanks for hanging in there with us during our website issues.  The good news is… the website is safe and secure and we are looking forward to being able to communicate with you on a regular basis.
Happy Quilting
~Penni