Today's topic on the 31-Day Blog Writing Challenge is My Most Impactful Class.  This one was probably the easiest for me.  About a year after I learned to quilt from a family friend, I signed up to take a class from Kathy Lincoln at a now-closed shop in Occoquan, VA.  You can read all about Kathy on her website by following the link.  The class was called Learn To Quilt and below is a photo of the quilt we made in the class. The patterns are currently out of print.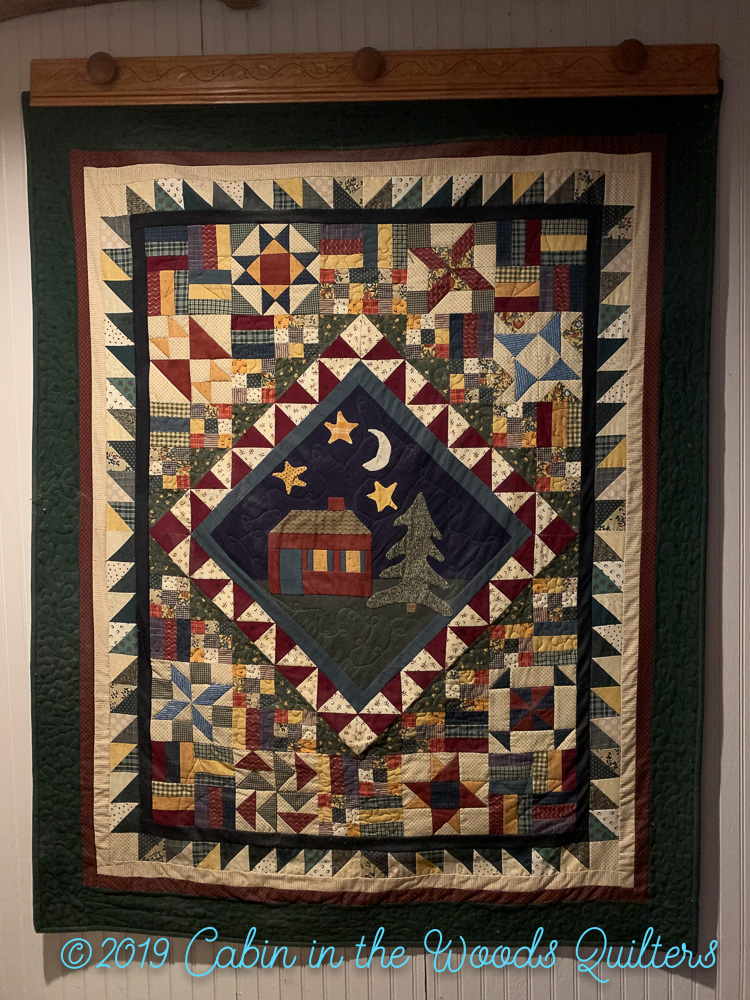 Learn To Quilt Class
This class was most impactful to me for a number of reasons.  First, the class was designed to teach ALL the skills you would need to do any quilting.  We started making rail fence blocks, then moved on to half-square and quarter-square triangles. We learned to put those blocks together in sections and then adding a center on-point, followed by the proper way to attached borders.  The center block taught us foundation piecing and a basic needle-turn applique technique.  You can see the set-in seams, the individual blocks, and the sawtooth border. During the class, the shop went out of business and we weren't sure we would be able to finish.  Kathy made special arrangements to teach the remainder of the class in her home so that we would be able to finish.  Our last lesson was layering our quilt sandwich and free-motion quilting our quilt.
This quilt is not perfect, but it is a perfect example of my early work, my willingness to learn, and the integrity of a professional instructor. It has pride of place on the wall outside of my bedroom where I can look at it every day.  I can admire its beauty and how far I've come in my quilting skills over the years.  It is also a fantastic reminder of the professionalism and quality of Kathy as an instructor.  She is the kind of teacher I strive to be.
Thank you so much…
Many thanks to Kathy for the skills she taught me.  I ran with the knowledge and became my own teacher, lecturer, and designer.  I appreciate how much patience is required to teach beginners and how valuable those skills are to the students in giving them the confidence to tackle new things and spread their wings. If you have an opportunity to take a class from Kathy… do it.  If you have taken a class from Kathy or have a class that was most impactful to you… send me a comment and tell me about it.
Until next time… hug a teacher… and Happy Quilting!