Have you ever been affected by "change overload"? Change can happen quickly and sometimes we are prepared but how do you handle change when it seems to come from all directions all at once?
Change Overload has been the theme here at the Cabin for the last several months. My husband and I are nearing the empty nest as our last child completes his Senior year of High School. We are looking forward to some quiet time and haven't been bothered by any thoughts of being here with no kids underfoot. We quilters can always find something to do with our time… am I right? But I don't think we were quite prepared for supporting our Senior and his bid for colleges at the same time we were supporting son #1 in his quest for college Junior year internships and our #2 with his Freshman year fumbles. We learned to ignore the weeds overtaking the cabin like a scene out of a Garden Nightmares, the seemingly endless stream of dishes from the deep recesses of the house, and the steady drip of funds from our bank account. But one thing we were unable to ignore was the structural damage to our first floor.
Renovations
Our house had a few structural issues that reared their ugly head just before November. We had no choice but to enter the world of renovations and home repair right before Fall Breaks and Thanksgiving. There is nothing like having your home torn apart during the holidays, and with the construction, we found our home office and studio in upheaval as well.
Industry Changes
We weren't the only ones headed for change. Many of my designer friends were making significant changes as well. Selling their businesses, changing their business strategies, taking new jobs and moving across the country to name a few of the changes I was hearing. Most recently one of my favorite clients decided to retire and close her Quilt Shop.
My favorite Lancaster Quilt Show is undergoing changes this year as well. The show at the Continental Inn will be moving this year to a new location and I will be following. During March 27-30, our booth at the Lancaster Quilt Show will be at the DoubleTree Resort, 2400 Willow Street Pike, Lancaster, PA. You can find the details for the show HERE.
Craftsy has now become part of Blueprint. Those of you that use Craftsy know that all of your paid classes will become part of MyBlueprint so you can still use all of the courses you purchased. But, the change has caused quite a stir in my industry when it comes to selling patterns online. My designs will be part of my website store. We also have an Etsy site where we sell custom templates. Any free design downloads that were available on Craftsy will eventually be available here at our website. We are still deciding on the format and may have some other surprises in store. Due to costs, we will not be offering pattern sales on Blueprint. However, all of my patterns are offered as both print and digital downloads right here on my website. I know lots of my fellow designers are dealing with the same issues.
It's funny how sometimes changes all happen at once. Have there ever been times in your life where you felt everything was in upheaval and chaos and you wish it would all just slow down? Many of us feel that way. What I describe above is nothing new. But the only thing to do is ride out the change and see what new things are to come.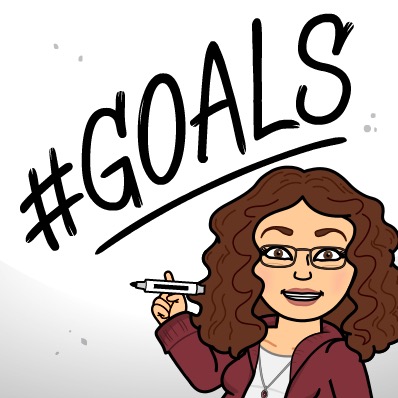 Changes at the Cabin
That's what we decided to do here at the Cabin. We have been riding everything out since late October and early November. Little by little, we are getting back to normal and feeling more empowered every day to make more change. I know I used the opportunity to declutter the office to create a space that was more inviting to creativity and less crammed with products and paper. I filmed a video about this process and will be sharing it in an upcoming blog post.
Throughout this year, you may notice some significant changes to products and services, the website and our studio space and videos. We are also taking the time to complete some much-needed renovations to the Cabin to enhance the studio. I am working on new products, classes, and lectures for you, our customers. I have added a new title to our lecture catalog, The Color Conundrum. You can read all about it HERE. Think about choosing this title for your next guild lecture.
Do you feel you need a change? What types of changes are you looking for in 2019? Organizing your sewing room, learning a new technique, or finishing a project that's been lingering far too long? I'm looking forward to less clutter, more beauty, and surrounding myself with lots of gorgeous fabric. How has the new year been treating you?
UPCOMING EVENTS:
Mar 27 – 30 Lancaster Quilt Show at the DoubleTree… April 2-3 North Pittsburgh Quilt Guild Lecture and Scrap Petal Garden Workshop… May 11 Virginia Consortium of Quilters (VCQ) Pickle Dish workshop… May 31 – Jun 2 Quilters Unlimited Quilt Show… June 11 – Calvert County Quilt Guild Lecture – The Color Conundrum… June 21 – Scrap Petal Garden Class at Capital Quilts in Gaithersburg, MD… June 29 – Calvery County Quilt Guild Workshop – Seasons of Scraps.