Spring Quilt Market
I know you have been patiently waiting since I left for Portland for pics of all the awesome things I brought back from Spring Quilt Market so here is a special post dedicated to all the pretty and practical things that I picked up and packed home (leaving absolutely no room for my clothes which were stuffed willy-nilly through my carry-on and the additional rolling bag I had to buy.) Speaking of rolling bags… here is the one that I bought from Anna Griffin.
Totally worth it.
Here is one of the latest pattern from my friend Kris Poor of Poorhouse Designs and the precut Bosal placemat pack she has available. You can use the packs to make Kris's Scalloped Placemats or in my case use them to make the Scalloped Bag. Kris has two different sizes handbag and clutch. I will be making the handbag to use a set of amazing handles that I just received.  I will save that for an upcoming blog.
Everyone knows I love the Cutterpillar Glow Mat. I stopped by to see my friends and I am expecting a delivery of some great new product add-ons for my favorite lightbox. In the meantime, my friends gave me this awesome ruler handle to play with. Branding at it's finest.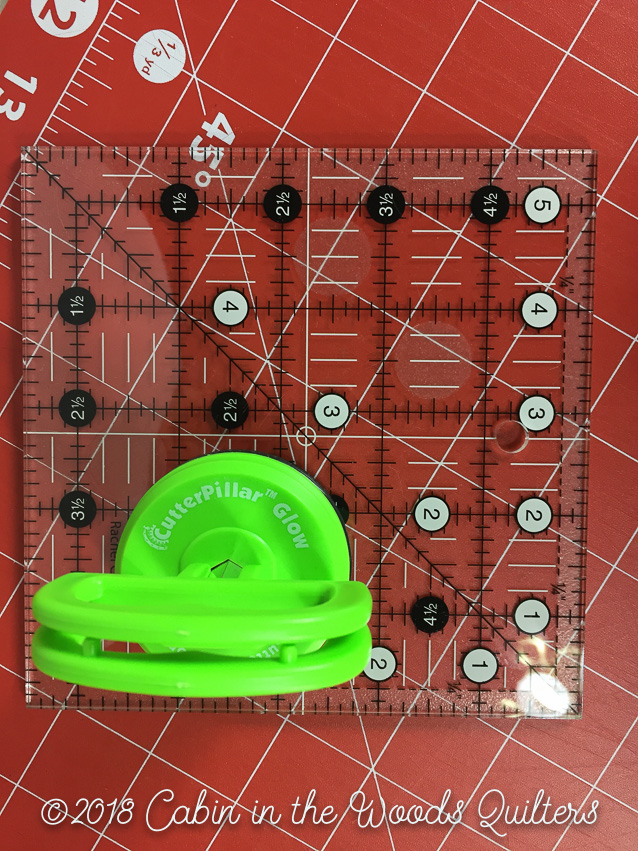 My friends at Omnigrid rulers and mats gave me this awesome tiny travel mat and this adorable cutter charm to celebrate their new Splash color collection. I thought it was appropriate to put the charm on my new teal splash cutter.
Freebies
I don't usually get caught up in the freebies and giveaways… but I still seem to have collected quite a stash. I am really looking forward to playing with some of these threads. Check out the new Halloween ribbons from Kimberbell.  A great big thank you to all the companies for letting me try out all these awesome products.
I thought I lucked out when I didn't see Art Gallery Fabrics at Sample Spree.  I had high hopes of going home with some extra cash. To my dismay, they had a pop-up shop in their booth. I did not get away clean. I bought quite a few blenders and some fat quarter packs. I gave a couple of colors to my friend and kept the rest for me.
I found this company for the first time at Sample Spree. These fabrics are destined to go in my latest quilt book/pattern. I had to stop by the booth and get more information about where I can get ahold of these awesome fabrics.  I am hoping for great things to come.
I picked up a few things from Valdani to try. I have great hopes for all the things to come with this company. In the meantime here are some flosses, wool threads, piecing threads and quilting threads to play in the studio.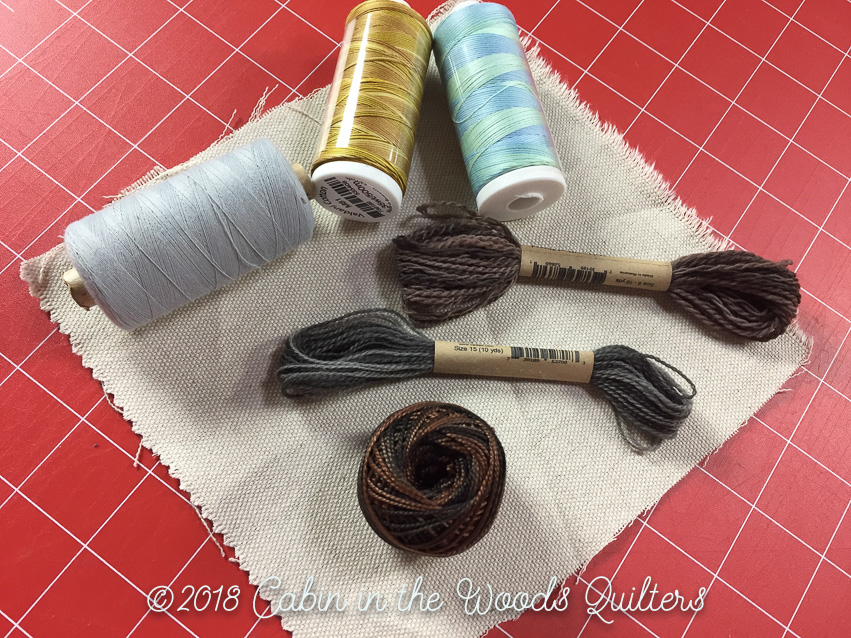 I have never tried these cutters before but some of my friends swear by them. I bought one to wear on the finger and two for attaching to the front of the sewing machine. These sticky backed cutters will attach anywhere you need a cutter and will be great for cutting apart binding strips and other chain pieced projects.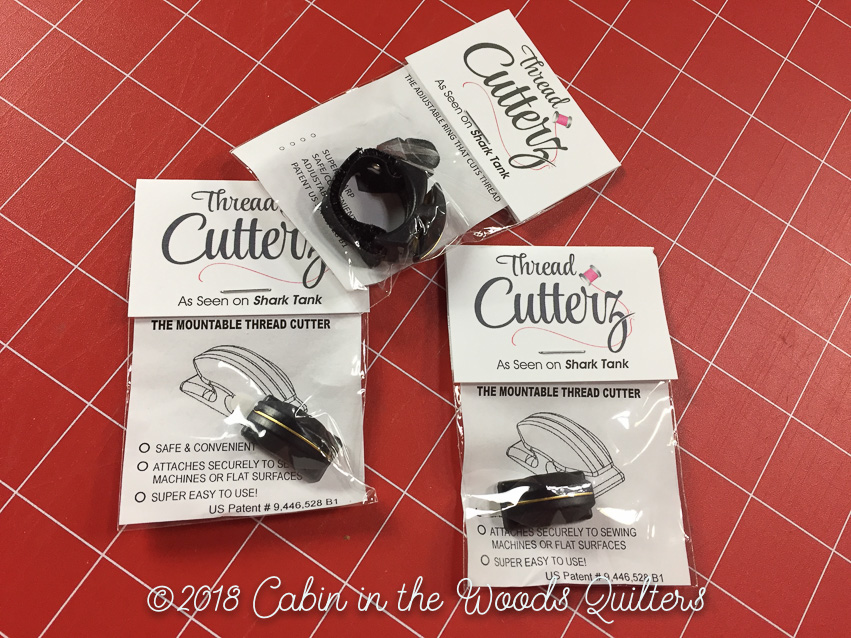 I sat in on Sue's Schoolhouse and had to try her new threads. These are wool and acrylic blended threads in a variety of colors. I bought these to go into my personal wool piecing kit and the stitching book to work on fancy wool stitches.
Pauline's Quilters World – Sashers
I fell completely for this demo. I don't do that often. I will be trying these in the studio and if they turn out as wonderful as I think they will… you will see an upcoming demo of me using them.  Keep your fingers crossed that I can make them work as easily as the demo girl.
This was a completely personal purchase. I fell in love with Susan's personality as well as her quilt.  In her book, she quilts all over New Zealand. She finally made me buy one of these tables.  I have been eyeballing them for quite some time. The book cover of "That Town and Country Quilt" is below. Susan's applique quilt contains 365 tiny blocks. She calls it the Block a Day for one year. The borders are in categories. I can't wait to start making this quilt. Of course, I won't be making a block a day… but I plan on making blocks every now and again and tagging Susan too so she can share the blog posts. You have to pick up this book.  I have taken a video of a customer quilt that was displayed at the show. You can see that quilt when I get the video up on my website.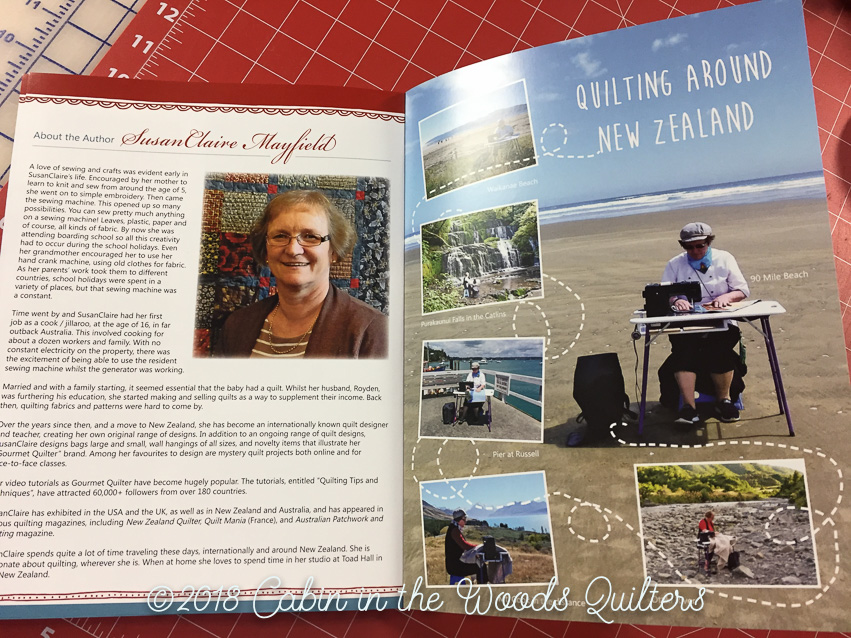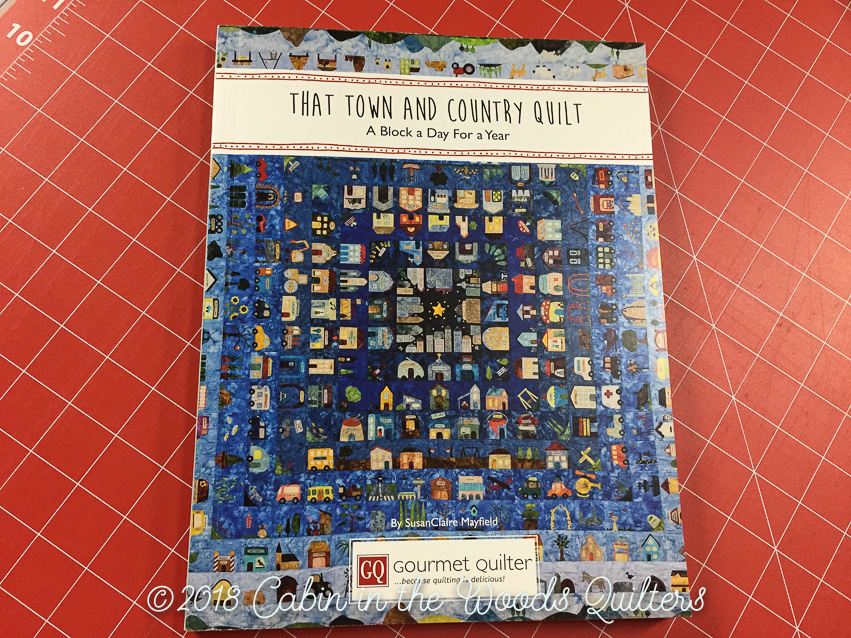 Kari Carr gave me a personal demo of her Clearly Perfect Angles and an extra one to give away so I will have to plan something special for Kari. This will be featured in an upcoming blog post.
This will be featured in an upcoming demo as well. Susan has lots of oversized versions of this product to fit your ironing board and big board. I can't wait to show you how she uses it and why.
I have a few other products to show you but unfortunately, I have to wait until they arrive. Some were sold out at market and some were pre-orders only. But at least this gives you a glance of what is to come in the studio. I am really looking forward to getting back to a regular schedule. There are several events coming up in June.
June Events
Scrap Petal Garden – If you haven't signed up for the Scrap Petal Garden class at the Quilter's Unlimited Quilt Show in Chantilly, VA… there may be a couple of spaces left. The class is on Sunday, June 3rd.
APQ Radio/ Podcast – Don't miss my interview on American Patchwork & Quilting Radio with Pat Sloan on Monday, June 4th.
EPP Club – The final installment in our EPP Club will be at Kelly Ann's Quilting in Warrenton, VA on Friday, June 8th and Saturday, June 9th. A reminder that I will only be teaching the Friday class this month as my son will be graduating from High School on Saturday and I will be there to see him in his cap and gown. Don't worry, Kelly Ann will teach you everything you need to know. If there is anything you are missing, speak with Kelly Ann. I'm not far away and can make arrangements as needed.
Beautiful Blooms – There is a Beautiful Blooms class at Traditions of the White Swan 3rd week of June. Call the Shop for details.
Happy Quilting Gang!